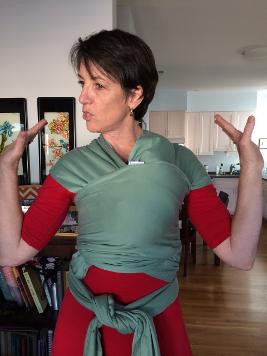 "Look: no hands" demonstration of how to wear your baby.
New Parent Consultation Services
Pregnancy, Labor/Birth, Postpartum, Infant-care, Parenting

Consultation is a great option for families who may not want the full commitment of a doula but would like one or two sessions to address a huge range of questions and concerns. My vast experience at all the SF hospitals as well as the Birth Center, and supporting home births positions me to make constructive, practical and informed suggestions. We can discuss birthing options, how to plan and facilitate your support systems, explore pain coping strategies, how you'd like to negotiate the hospital environment (one client referred to this as "hospital hacks"), postpartum recovery, basic breastfeeding support and questions (I am not a lactation consultant), and newborn care, car seat safety and general parenting concerns and issues. I can also help you to evaluate your need for and find appropriate resources in your community.
I will come to your home for this service.


$150 p/h (3 hour minimum recommendation)
It was such a pleasure meeting with you and learning about birth. Having 1:1 sessions was really nice for our style :) -Kat
Elizabeth told us things that only a Doula would 1. Know, and 2. Know better. Believe me, we wouldn't have known a couple of things if it were not for Elizabeth's experience. I even brought up a few interactions I had with staff previous to my induction and Elizabeth was able to explain WHY they probably said what they said and how to deal with it emotionally. -Rachel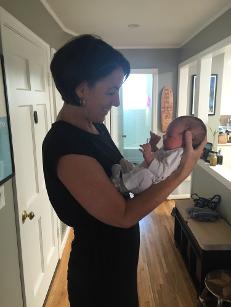 Serving San Francisco and Peninsula Communities