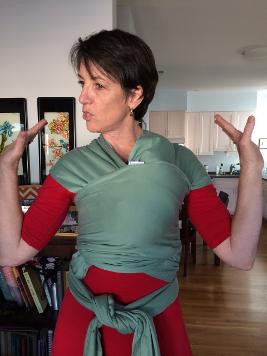 "Look: no hands" demonstration of how to wear your baby.
Pregnancy, Labor/Birth, Postpartum, Infant-care, Parenting...

Consultation is a great option for families who would like personalized sessions to address a huge range of questions and concerns about late pregnancy, labor, birth and the early postpartum period. My vast experience supporting hospital, birth center and home births allows me to help families explore constructive, practical and informed suggestions and recommendations aimed at preparing them for their desired birth experience. We can discuss birthing options, how to plan and facilitate your support systems, explore pain coping strategies, how you'd like to negotiate the hospital environment (one client referred to this as "hospital hacks"), what's a doula?, navigating extended family dynamics, postpartum recovery, basic breastfeeding support and questions (I am not a lactation consultant), and newborn care, car seat safety and general parenting concerns and issues. I can also help you to evaluate your need for and find appropriate resources and services in your community.
I will conduct this service virtually.

Loved having personalized consults with Elizabeth. We feel so much more prepared and confident about our birth!! ~Maggie and Cal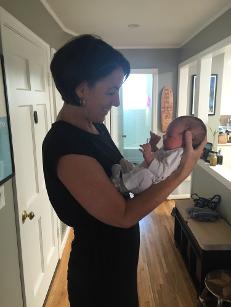 www.asanfranciscodoula.com
www.birthgoals.org
Serving San Francisco and Peninsula Communities